AUST CH AmstarFX I Got It Frm My Daddy DNA
Nitro
---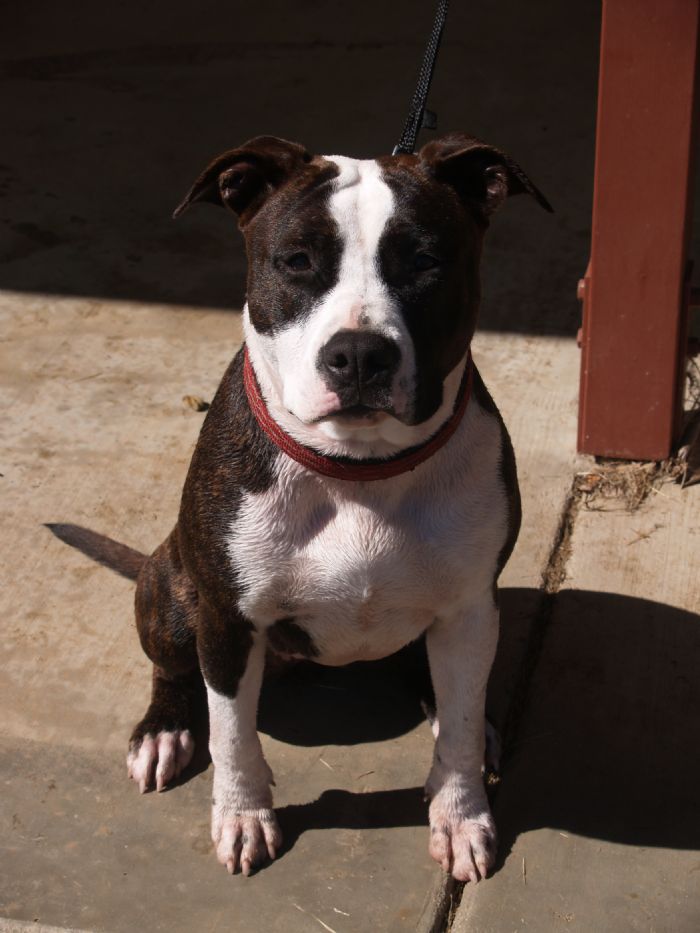 AmstarFX I Got It Frm My Daddy DNA, Ataxia Clear By Parentage
Introduciing our beautiful home grown girl....Nitro
Nitro is a stunning black brindle female and one of our keepers from our Prime x Trixi litter. She is a beautifully balanced moderate style pup that is strong in structure as well as type.
Nitro has started her show career already winning multiple Group awards. We are very excited to watch her mature..
1 Baby Puppy In Group
2 Puppy In Group
2 Challenge Bitch & Best Of Breed
3 Reserve Challenge Bitch & Runner Up Best Of Breed.
Nitro's Health Results :
Ataxia Clear by Parentage

Hips - 10/6

Elbows - 2.5/2.5

Full breed DNA profile

Canine Hyperuricosuria - Clear
DOB - 15/10/2015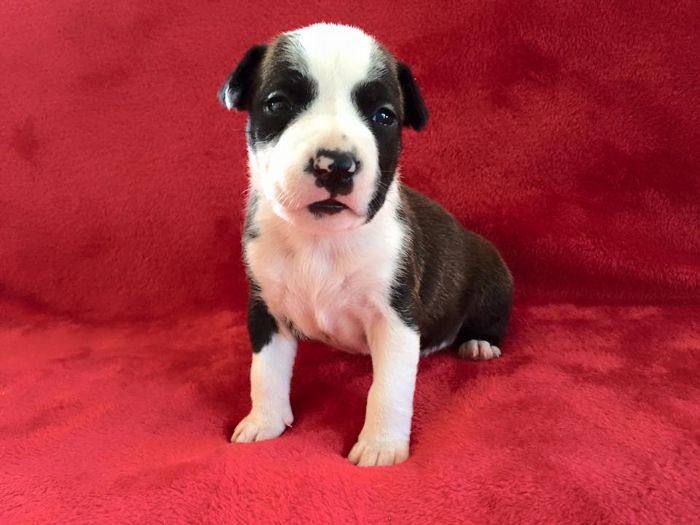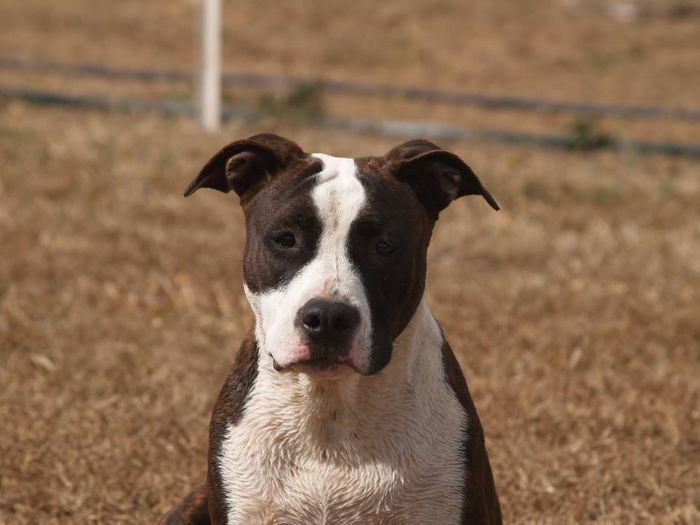 3 Generation Pedigree
Parents

Grandparents

Great Grandparents

AM CH PNX Cimar Champion Of Rings

(IMP USA) DNA, Ataxia Clear

MULTI BIS JBISS INTL CH MULTI GRAND CH Praetorian Staff Born To Crush You

MULTI CH LBC Get Together Again Lesoto

CH Praetorian Staff Sexy Lady

CH Thunder Rock's Everest Peak

MULTI CH Sindelar's Oscar

Thunder Rock's Vyperine Queen

AUST CH AmstarFX Trixi Firecraka DNA, Ataxia Clear

MULTI BIS MULTI RUBIS RUBISS AUST SUP CH Dinamyte Chace The Ace E.T. ROH, Ataxia Clear

AUST CH Tsamstafs Red Rock

AUST CH Dinamyte China Rose CD ET

AUST CH ZForce StarFX DNA, Ataxia Clear

AUST CH LaExotica Latino Heat DNA

AUST CH Tangogold Cheif Maka